Parenting Resources during the COVID19 pandemic
Trying to Figure Out Safe Childcare Options at this time of COVID-19?
The state of NH has adopted emergency childcare guidelines for providers during this time of COVID-19. Childcare Aware New Hampshire's website is updated regularly with detailed information for both families and childcare providers.
Family Support Line
Waypoint recently launched a free Family Support Warm Line phone-in service. This phone-in service was recently launched as a resource for parents and families. Call to connect to professionals who can help with everything from coping strategies, child behaviors, family dynamics, household management and emotional distress … to gaining access to tools, resources, and services that can help navigate life during challenging times.
Looking for advice?
Or just a trusted, nonjudgmental ear?
Either way, reach out — Waypoint is happy to be a resource!
Thank you to Waypoint for offering this key family support service for families during this stressful time.
Connecting with Other Parents & Other parent support offerings:
There are a number of other offerings from Waypoint Family Resource Center in Nashua for Milford families, including:
Circle of Parents Support Group on Fridays, 5:30 – 7:00 pm; call Alicia 603-722-3682 for the Zoom link; or email Alicia
Positive Solutions for Families starting in March; call Alicia 603-722-3682 for the Zoom link; or email Alicia
Click on this pdf for the flyer for more offerings:
Looking for support with housing? or food?
SHARE is a central point of assistance supported by a loving, giving community that believes everyone deserves a helping hand when in need.
If you are impacted by food shortage or struggling at this time to pay rent or the mortgage, or have questions about financial assistance during this trying time of the Coronavirus, reach out to SHARE via phone: 603-673-9898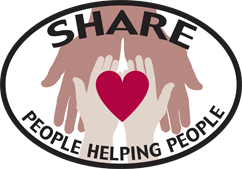 Even if you've kept your toddler away from news about COVID-19 in the media or overhearing adult conversations, they are bound to have questions. Here are some age-appropriate responses to the common questions a toddler might have.
Supporting your child's emotional well-being
The folks at Child Find have a variety of resources to help you support your young child's emotional well-being during this trying time.
Parents Guide to the Coronavirus
Parenting magazine provides guidance for what parents can do right now to prepare for the coronavirus. Here is a link to their Parents Guide to Coronavirus.
YOU

have what it takes!!
Did you know that parents and caregivers already have what it takes to become brain builders with their children?
This inspiring video illustrates this concept and introduces an early learning initiative called Vroom.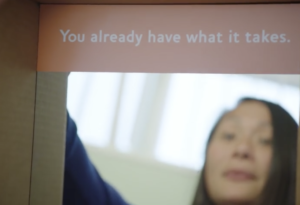 The VROOM app is free and can be downloaded to your phone, or you can sign up to receive daily tips via text. For more information, visit VROOM.org
---
SERVE AND RETURN
What is "serve and return" and how does "serve and return" build a baby's brain? Watch this video from the Center for the Developing Child.
How can parents engage in serve and return 'brain building' for babies and young children? Watch this video.
---

Milford Thrives continues to welcome newborns to our community with our complimentary Welcome Baby gifts. We're so happy to celebrate with you and welcome your little one to the community!
Milford families with newborns will now receive complimentary Welcome Baby gifts when you pick up your baby's birth certificates at Town Hall. If you haven't received your gift, please REQUEST yours today!

Do you have a little one turning one or two? REQUEST a Welcome Baby gift for your toddler, too! (Milford Thrives will safely deliver your gift curbside).

Parent to Parent
"Give yourself grace when you feel overwhelmed and allow gratitude where it can be found."
–Rebecca Woitkowski
Today marks seven weeks of quarantine life. She is more resilient than I ever imagined. We are more flexible than I ever dreamed. And quite frankly – I have realized I am stronger than I ever really knew.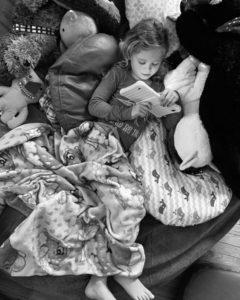 In some ways this is so hard and in others it's a precious gift. I am constantly reminding myself how grateful I am for the slowness of now especially when the daunting pressure of work simultaneously resides next to and within our home.
To feel all the things – all at once. At the end of a long week – there seems to be grace and space in the gratitude and hope I have found in the midst of so much suffering world wide.
To my mom friends and friends – I see you and support you and love you. Give yourself grace when you feel overwhelmed and allow gratitude where it can be found.
Establishing a rhythm to the day = SAFE
What is it about a predictable, consistent rhythm that puts children at ease? A reliable daily flow of events provides children (and adults!) with a sense of predictability and creates a feeling of safety and security.
By establishing a daily rhythm for the family, children develop a sense of what's coming next, sink into what they're doing in the moment, and then ease into transitions. Developing a daily flow for your family creates space for nourishment, connection, and purposeful work.
During this unique time when so many demands have shifted to the home, a sense of when it's time to "work," time to "rest," time to "snack," and time to play give your child(ren) a rhythmic sense of ease. The predictability of a daily rhythm helps every member of the family develop a calm anticipation.
With a familiar morning routine of family breakfast, morning work and play, snack, story time, rest time, and then lunch…everyone can develop a comfort in expectations. As a parent who's daily job has now been shifted home, you can know when you'll have some quality quiet time throughout the day to focus on work and connect with your family. (For tips on "work and play time" and imitation, see "Monkey See, Monkey Do" at the top of the page).
Of course, there is no one routine that works for all families; find one that works for you and your child(ren)'s needs. If you're fortunate enough to have a partner also working from home, or older children now learning from home, you can balance the working and care-taking roles at different points in the day. If you're the sole care-taker and struggling to find balance, work to find a rhythm works that works for you and your children. Ease into it and refine it as you move along … all you can do is the best you can.
Keep the daily rhythm simple and be sure to find the joy in both the predictability and "hiccups" of every day. Tune into Parenting Corner for more tips on rhythm and "work and play…"
MONKEY SEE…MONKEY DO
Young children learn through imitation. They love to watch you and try to imitate what you are doing. Infants learn social norms and how things work by watching you and their older siblings. Toddlers aim to do what you do, and strive to do what their older siblings do. This is their play. Through encouragement and trial and error, this is how they learn.
During this hectic time of staying home during the COVID pandemic, think of ways in your everyday rhythm and routine that you can support your young child's independent play through imitation. Do you have emails to catch up on or some writing to do? Give your toddler their own "computer" so they can type along with you. It can be a box or toy — it does not have to be an electronic device.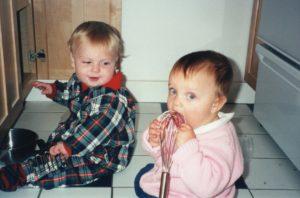 Need to make a phone call? Let your young child know that you have to speak quietly for a while on the phone…give them a "phone" and ask them to do the same.
Are their older siblings at home doing remote learning? Engage the younger ones in "virtual" school. Good old crayons and paper, along with board books, can keep them busy. They can learn alongside their older siblings.