Milford Thrives
Building a healthy, resilient, connected Milford community
Milford Thrives envisions Milford to be a place where all:
young children grow up in a nurturing, supportive environment
community members — children, young adults, families and seniors — are healthy and feel connected
citizens are aware of how to protect our local environment.
Milford Thrives initiatives are designed to build a strong, caring community that fosters resilience and connectedness. Milford Thrives focuses on three major areas: Young Children & Parenting; the Environment; and Community building.  The Young Child & Parenting initiatives include the Milford Kids Thrive website, Welcome Baby, and the Milford Kids Thrive Early Childhood Collaborative. 
The Environment initiatives  include family-friendly monthly hikes, the Eco-Friendly Smiles program, and the Milford Compost Challenge.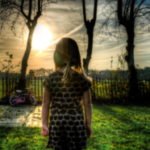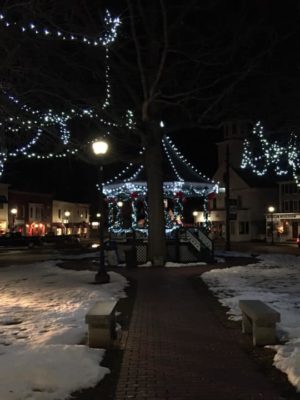 Milford Thrives Co-founders
Co-Founders, Nancy Amato and Joelle Martin, care deeply about the Milford community and have established Milford Thrives as a 501(c) 3 to serve as a community connector for Milford's youth, families and seniors. With offices located at the Coworking House in Milford, their goal is to serve as connectors and educators, collaborating with community partners to help build a healthy, resilient, connected Milford.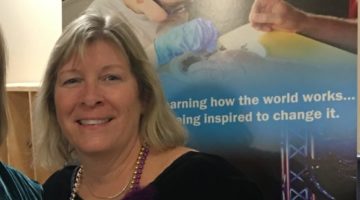 and Co-Founder
Nancy Amato is a long time resident of Milford, NH, married to Paul Amato with three grown daughters and six amazing grandchildren. She has been a member of the board of Boys and Girls Club of Souhegan Valley for over 15 years and is a member of the town's Recycling and Solid Waste Committee. Previously, Nancy focused on community philanthropy in her family business, Alene Candles, Inc., served as a member of Milford's Board of Selectmen, and was Town and School Moderator.
and Co-Founder
Joelle Martin lives in Milford with her husband Don Brezinski; they have a grown daughter. Joelle currently serves as Executive Director of Milford Thrives.  She previously served as NH State Representative for Milford, Vice Chair of House Finance Div III and Steering Committee member of the Children's Caucus. She is currently President of the Board of the Boys & Girls Club of Souhegan Valley as well as a steering committee member for our community's Drug Free Community grantee, CAST (Community Action for Safe Teens). She has an MS in Early Childhood Education, MEd in Special Education and an MBA. Joelle previously worked as a preschool teacher, special educator, and publishing executive.
Board of Directors:
Nancy Amato, President
Marie Tule, Treasurer
Celeste Barr
Mary Burdett
Carrie Santos
Sara Amato-Larabee
Interested in supporting Milford Thrives initiatives?
Contact us about available sponsorships and ambassador programs.