Outdoor Fun!
Outdoor play is a wonderful sensory experience for children, including your youngest. Exploring the backyard, nearby woods, and gardens opens a whole new world of wonders for young children. Maybe
Family-friendly Hikes
Stay tuned to our Facebook page for updates on Milford Thrives led family-friendly hikes. Join us and explore local spots with your little ones.
Here is a list of the adventures we've taken so far. These are great Milford spots where you can visit with your family on your own, too:
Beaver Brook at Burns Farm (Mullen Road entrance or Burns Hill Rd entrance)
Monson Village Trails, 520 Federal Hill Rd
Souhegan River Trail, Milford Community Athletic Association Fields, 26 N River Rd
Heron Pond Path, 80 Heron Pond Rd
Tucker Brook Falls, Savage Rd
Or visit the animals nearby…
Did you know the attention children feel from animals can boost their confidence and reduce their stress and anxiety? Research has shown that animals also help children develop a strong sense of wonder, curiosity and empathy.
Whether it's stopping by local farms (like
Trombly Gardens in Milford) to see the latest arrivals or exploring your backyard to spot friendly creatures like rabbits, squirrels and birds, get outside and explore the season and creatures with your little ones.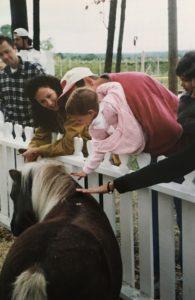 Register for your chance to win!
Register for your chance to win a $50 Target gift card. Every month, Milford Thrives holds its "early years"* Target gift card giveaway.
*

Milford, NH families with children ages birth to 8 years are eligible to enter

*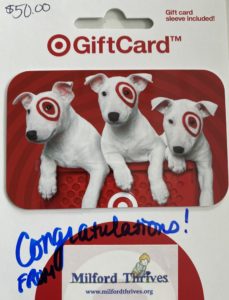 50 Best Kids' Songs Almost Any Parent Can Sing

Singing songs with your young children (and older!) is a great way to pass the time while also staying connected. This Fatherly blog features songs that don't require you to be a trained professional 🙂
For more parenting tips and tricks and to hear from other parents, be sure to visit our Parenting Corner.
Wadleigh Library
The library is now open for browsing 🙂 and continues to offer outdoor activities and story times (subjects/focus change weekly).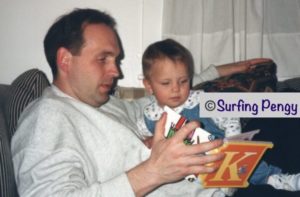 Baby lapsit and Family Storytime:
Join library staff on Monday mornings at 10 for outside Family Storytime. Or Fridays at 11 for Baby Lapsit.
Click here for more information.
Join in on the reading fun with the Library's Tails & Tales summer reading program. Click here for more details.
Additional family fun and classes from Milford Recreation
The pool at Keyes Park is now open and Milford Recreation is offering a number of summer classes. There are offerings for mom, dad, grandma and our littlest family members too.
Visit us on Facebook for daily updates on Milford community resources and events.
Beaver Brook Story Walks
Beaver Brook Association continues to host family fun events outside as well as various story walks, often here in Milford. Follow Milford Thrives on Facebook for updates and watch for our Community Calendar launching later this summer ?
Live in Milford and recently welcome a newborn to your family? Hopefully you've received your Welcome Baby gift at Town Hall which includes your very own copy of Guess How Much I Love You. (If not, REQUEST your complimentary gift today — we're happy to deliver yours)
Nursery Rhyme FUN
Nursery rhymes are a great way of helping your baby to know and learn language, too. These simplest of rhymes are fun for the littlest ones…and may bring back some good memories too!

Simple FUN for Toddlers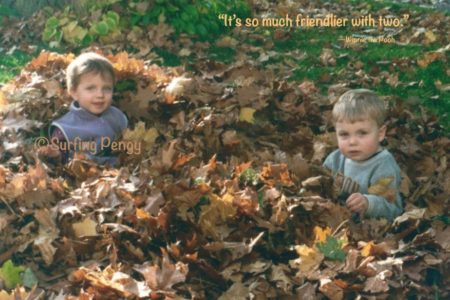 Ready for a roundup of some favorite (yet simple) things to do with toddlers? These activities focus on age-appropriate skills and interests for little ones. The key is letting the children lead the play while you watch and follow.
---
(A story tent can be as easy as a blanket over the kitchen table…or draped over half the fence in the backyard or a nearby picnic table)