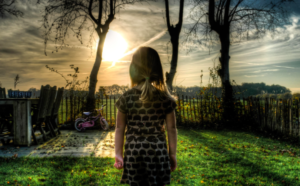 We envision Milford to be a place where residents are aware of how to protect our local environment. Milford Thrives environment initiatives will help us learn about eco-friendly practices and about how to care for our natural resources.
THANK YOU!
Milford Thrives was thrilled with the interest and participation in our first annual Compost Challenge.
Thanks to all who registered and CONGRATULATIONS to all the Top Composter Award winners.
Stay tuned for details on next year's contest, future speaker engagements and education events.

"Backyard composting is the easiest way to reduce our trash volume. If everyone composted, towns and cities would save 25% of the money they spend on trash disposal. Compost is also the single most important thing you can add to your lawn and gardens…" Watch the video
START Composting TODAY!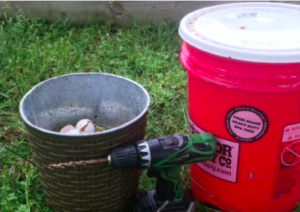 35 Do It Yourself Compost Ideas…
Whether you're using haybales as walls or a simple five gallon bucket, there are a number of cheap and easy ways to build your own compost bins…
Here's a great how to article from DIY crafts: 35 Cheap and Easy DIY Compost Bins…
With Bea Johnson
Want to learn more about how to reduce waste?
Stay tuned for Bea Johnson's visit to Milford!
She'll share with us practical tips and tried-and-true approaches
ZERO WASTE HOME EVENT
** Postponed for now **
Zero Waste Home author Bea Johnson travels the country sharing her zero waste home story and was scheduled to visit Milford this May. Due to the current Coronavirus situations, however, we have cancelled the May event but plan to reschedule her visit in the near future — stay tuned.
Bea speaks based on her personal experience of how she and her family of four have lived waste free for nearly a decade. Bea, speaking with humor and optimism, provides concrete examples of what's worked and what hasn't worked for her and her family. Her story shatters misconceptions associated with waste-free living and audiences leave inspired and ready to take action.
We look forward to welcoming Bea in the near future and will keep you posted!
Thank you to Souhegan Valley Dental and Dr. Sreemali — our first Eco-friendly Smile partner. Souhegan Valley Dental now offers bamboo toothbrushes to their clients.
Did you know that in the USA over 1 billion plastic toothbrushes are discarded and end up in landfill each year?
Once in landfill, those stubborn plastic brushes refuse to biodegrade and the micro plastics wash into our rivers and oceans.
Email us today for more information on Milford Thrives Eco-Friendly Smiles program.